We develop E-com sites for the main market strategies: Business-to-business (B2B), Business-to-consumer (B2C), Consumer-to-consumer (C2C) and Consumer-to-business (C2B).
We design E-com sites that allows to do all A-Z activities related to particular transactions and their required online activities. Also, those will helps the vendor or product owner to reach international and local markets.
The most common E-Commerce platforms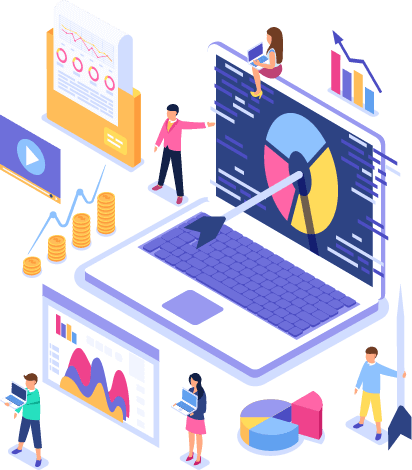 Single brand website
An individual brand website is a site that only sells the products or services of one business or person. It's the most common type of website for people starting an eCommerce store.
Online retailers
Online retailers are bigger stores that typically wholesale other brand's products.
Affiliate websites
Affiliate website use to sellsother brand's products on another website in exchange for a commission. Managing affiliate websites is one of the booming industries around the world today.
Marketplaces
A marketplace is a website where individual entrepreneurs can list their products for sale. This is an another booming online platform for individual sellers and buyers around the world.
 E-com Services and Plugins
Through the Magento Marketplace, can increase the activation of the particular online platform. The official Magento extension store is the global e-commerce resource for applications and services that expand Magento solutions with powerful new features and functionality.
Magento customization is a very specialized area requiring substantial Magento development experience to accomplish the best possible results. This method is the quickest form of customization and can allow the client to go to market with a fully functional eCommerce store even within days..
According to WordPress eCommerce Themes, those are pre-built e-commerce store designs that brands install on their e-commerce site to deliver the best possible user experience for customers.
Importance of Zen Cart is an open-source shopping cart system, whereas Woo Commerce is a WordPress plugin. With one of these two choices, you can put up an e-commerce store, start selling the product online and grow your business.
We help people to
build  and expand

their services.